London is definitely one of my top favorite cities in Europe. I am very glad to have family living there, which makes London trips affordable for me. Although I have been to London multiple times, I do still find new angles to discover the city. This time I wanted to follow my Banh Mi passion and check out the Top Banh Mi spots in London. I am still asking myself why I haven't had this idea before. In this post I will take you with me again in order to establish the Banh Mi in London Route as an alternative to the London Sightseeing Bus and Boat Tours.
My Banh Mi Locations in London Route
After some internet research I determined my route in London visiting those Banh Mi Locations which are hot on Twitter. So here is the outcome on a map.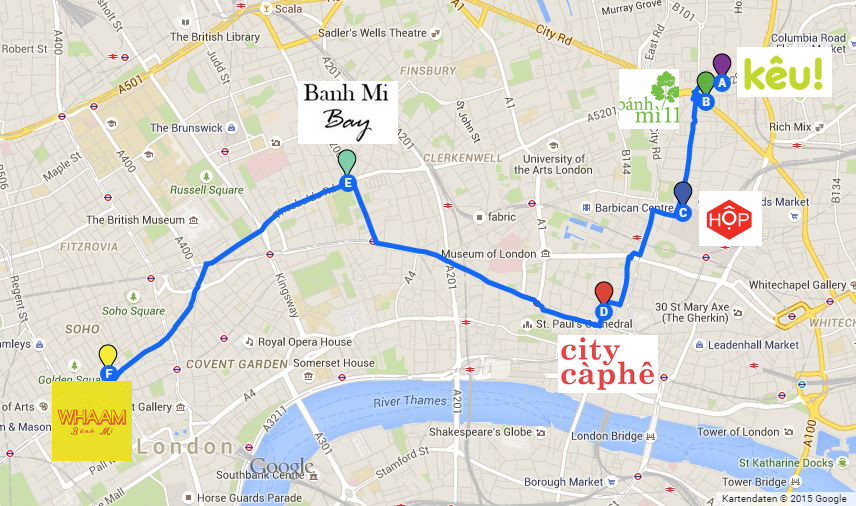 The distance by foot is around 6 km in total which makes about 2 hours of relaxed walking, if you intend to do it all at once. Now, let me take you to the Banh Mi Tour from East to West.